FAYODE is aimed at developing entrepreneurial capacities and abilities of disadvantaged youth, particularly rural youth, by providing financial support and mentorship for micro, small and medium-sized enterprises (MSMEs) across different sectors of vocational development. This is envisaged to facilitate a transition to self-employment and entrepreneurship opportunities, wealth creation and ultimately improve youth and community livelihoods. FAYODE will thus become a platform that provides hope for young people in rural areas.
FAYODE works to address the problem of the rapidly growing population of poor and unemployed rural African young women and men, especially by exposing them to business opportunities within their communities and training them to harness those opportunities for wealth creation. The facility aims to inspire, mentor, train and support youth self-employment in productive economic activities.
FAYODE will align itself with 2 of the Sustainable Development Goals (SDGs) namely,
SDG1: End poverty in all its forms everywhere and
SDG8: Promote sustained, inclusive and sustainable economic and decent work for all.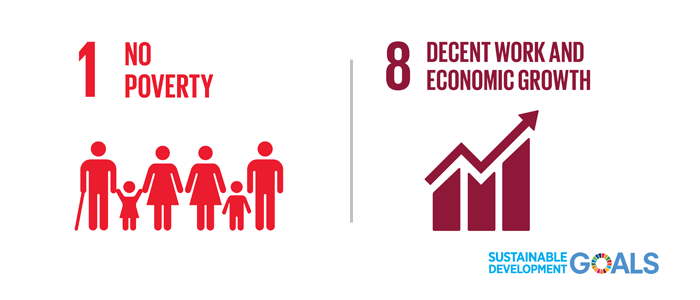 The facility offers capacity building opportunities to selected candidates on business plan development, market entry, investor attraction and scaling-up.
FAYODE will initially support a small number of promising MSMEs and business ideas with small micro-grants as seed capital in the pilot phase. Based on progress made within the first six months, the recipients will be assessed for further support.
In pursuing the goals of FAYODE, the facility will:
Support the development of youth entrepreneurial capacities and talents.
Support the creation of employment through MSME development among 5-10 young women and men in the first 18 months.
Establish a small community of practice of young rural entrepreneurs engaged in a few sectors of small business development.
Expand the number of beneficiary youth engaged in a range of MSME across Nigeria within 36 months and within the West African sub-region in five (5) years for up to 25-30 beneficiaries.
Contribute to discourage rural to urban migration of young rural people.