NB: This news post on UN Food Systems Summit first appeared on Today News Africa and was published by Kristi Pelzel (White House Correspondent)
CGIAR (formerly Consultative Group on International Agricultural Research) is a global partnership that unites international organizations engaged in research about food security in the world. It aims to reduce poverty, increase food security and improve human health among many other things.
Headquartered in Montpellier, France, the global partnership has been in existence for the past 50 years. And with conflicts and the novel coronavirus pandemic compounding food crises, CGIAR may have a bigger role to play in the coming years.
This year, Dr. Kanayo Nwanze, was appointed as the CGIAR Special Representative to the 2021 UN Food Systems Summit, and one of the challenges he sees is moving beyond seminars, recommendations, declarations, and talks to take real action.
The 2021 UN Food Systems Summit will be held virtually next September.
"I actually did express my concern last year at the early stages about whether this summit was going to be another summit of declarations, but apparently I am being proven wrong," Dr. Kanayo Nwanze, appointed CGIAR Special Representative to the UN Food Summit, told Today News Africa's Senior Correspondent, Kristi Pelzel, in an interview ahead of the 2021 UN Food Summit. 
This year, the UN is engaging more grassroots stakeholders, taking an aggressive approach to solving global hunger, Dr. Nwanze declaring it the "people's summit."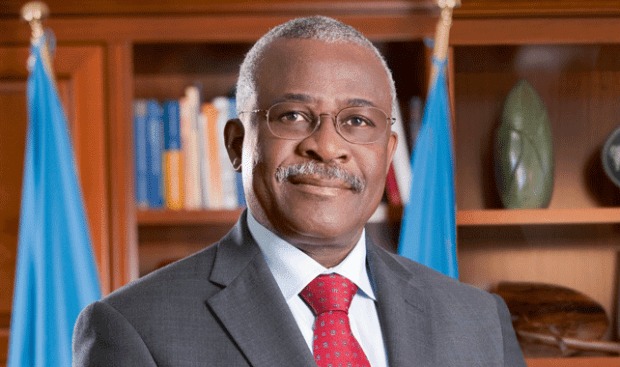 The pandemic has significantly disrupted value chains globally, including farmers' ability to produce, process, and distribute food. And these consequences are outlined in the 2021 Hunger Hotspots Report issued by the World Food Program.
Border closures, travel restrictions, limits to mobility; and indirect impacts caused by the decline in global demand, reduced foreign direct investments, aid and remittances, and current indebtedness levels are socio-economic impacts of COVID-19 that have placed developing countries at greater risk.
"COVID, fortunately, or unfortunately, brought the realization that you cannot disassociate health from food, and countries that are very badly affected by COVID in the developing world already had their food systems broken. So, you have a health crisis, you have a food crisis, and you have a systems crisis," Dr. Nwanze explained. 
And understanding how multiple disciplines must nest together to solve the world's most significant problems is where CGIAR comes in as an asset to this year's cohort of experts.
They've learned to take a regional approach to problems, looking from within the problem, in the field, arm and arm with the people experiencing the issues, and then bringing together the experts to help innovate solutions using science.
CGIAR is the world's largest publicly funded agricultural research institute, not afraid of using political pressure when there is war or corruption at hand, but mainly focused on innovating and utilizing new agriculture sustainability solutions. Dr. Nwanze also explained that agriculture research is one of the least funded by governments across Africa.
This is why international assistance is critical to innovating agriculture in developing countries and why solid policies for biotech in countries like the United States are good for Americans, but also benefit the world. 
Currently, biotech regulations in the US are outdated and the Biden administration has an opportunity to accelerate agricultural innovation. One reason for stagnancy in the sector despite a history of clear bipartisan support is, "Office of Science and Technology Policy (OSTP) is good at designing policy, but less so at seeing it implemented," according to Giddings, ITIF.
When we think about world hunger, health, and climate change, global organizations like the United Nations should be considered the connector and individual countries should be providing the solutions.
The UN Food Systems Summit is a unique opportunity to learn about grassroots innovators and meet the people that are not just behind the scenes but the foundations of achieving a balanced global food system. And this is possible because the UN is bringing in all voices and ideas from every level in the value chain and across industries to participate in what we can now refer to as the 'people's summit."